When planning a luxurious limousine road trip, there are a few things you should take into account. This checklist will help make the process easier and ensure that your trip is as stress-free as possible. 
If you have any further questions or would like help arranging your dream vacation, please don't hesitate to reach out to our team at Luxury Limousine Service. We look forward to helping you plan the perfect getaway!
1. What To Pack For The Car, Limousine Road Trip 
When planning a limousine road trip, it is important to be prepared for anything. Here are some essentials that should be packed in your car for a perfect trip:
Limousine driver's license and registration

Proof of insurance

Map of your destination

Radio/CD player with music selections

First-aid kit

Cash/credit cards

Sundry items such as snacks, drinks, maps, umbrellas

Weatherproof camera

Cell phone charger

Roadside assistance number
2. Choose The Right Limousine
When planning your limousine road trip, it is important to have a checklist of things to consider. Here are some tips for choosing the perfect limousine for your needs.
Determine the purpose of your Limo road trip. Is it a leisurely weekend getaway, a special event such as a wedding, or just a day out?

Pick the right time of year. Limousines can be more expensive during the peak holiday season, so consider that when making your decision.

Consider the size and type of group you will be travelling with. A limousine can accommodate up to 12 passengers but may be too large or too small if you are travelling with only two people.

Evaluate the limousine's price and availability. Limousine road trips can range in price from around $150 to over $2,000 per hour of service, so it is important to get a price estimate before making your decision.

Make sure the limousine meets your specific transportation needs. Do you need climate control, blind spot monitoring, or GPS tracking?

Consider how important privacy is to you and your guests. Some limousines have curtains that can be drawn to provide privacy, while others do not.

Decide on the type of service you need. Do you want a chauffeur-driven car with luxury amenities like a bar and DVD player, or would you rather have an open bar and no drivers?
3. Tip Your Driver
If you're planning a luxurious limousine road trip, you'll want to make sure you know how much to tip your driver. Here's a complete guide to tips for a perfect trip!
Start by calculating the total amount of miles your driver has driven. This will give you an approximation of the average tip amount.

Consider the type of service your driver provided. A good rule of thumb is to tip between 20 and 25 per cent of the total amount charged, depending on the level of service. For example, if your limo ride costs $200 and your driver drove 10 miles, you would tip $20-25.

Keep in mind that it's also customary to give a gratuity for special occasions like birthdays or weddings – just add it to the total amount you tipped above.
So there you have it – an easy-to-follow guide to tipping your limousine driver on a perfect Limo road trip!
4. If You Get Lost
If you get lost on your limousine road trip, here are a few tips to help remedy the situation.
Don't panic! Limousines are well-equipped with GPS systems, so don't be afraid to ask the driver to use them. If that doesn't work, try consulting a map or guidebook.

Make sure you have plenty of water and snacks with you in case you get hungry or thirsty. Limousines often make stops along the way, so it can be a good idea to pack some snacks and water just in case.

Try not to talk too much on the phone while on your limo road trip – you'll likely be able to catch up when you reach your destination. And if you do get lost, try to stay calm and cool headed; limousines are very luxurious vehicles, so it's important not to make them feel uncomfortable or stressed out.
5. Safe Road Trip
Planning a limousine road trip can be daunting, but with a checklist like the one below, you can make sure your luxurious road trip is perfect.
Make a list of your general travel requirements, such as the number of people at the party and what time of year you're travelling.

Determine how many hours you'd like to spend on the road each day and budget accordingly.

Research different limousine companies to find the best deal for your needs.

Arrange for a chauffeur or driver to pick you up from your hotel or home and take you on your journey.

Make sure all of your documents are in order, such as your driver's license, passport, and vehicle registration.

Pack snacks, drinks, and entertainment for limousine Road Trips, and be sure to take plenty of cash if travelling outside of major cities.

Make a list of places you want to visit along the way and plan out which ones will give you the best overview of the area while still being manageable in terms of time spent there.

Give yourself plenty of time to enjoy your trip and be sure to take plenty of photos and videos to document your journey!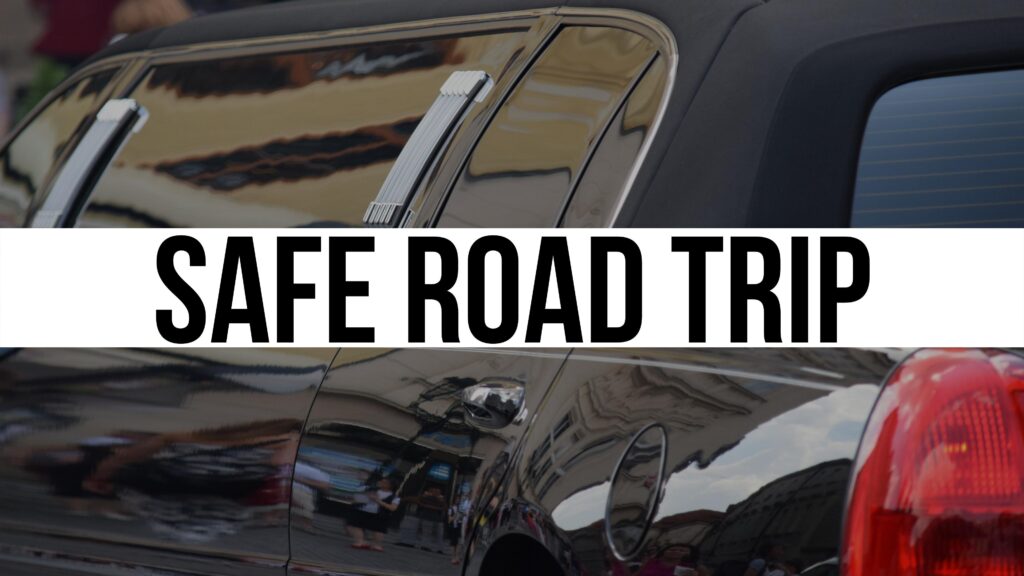 Conclusion
In order to make the most of your limousine road trip, it is important to have a checklist that will help you organize everything and ensure a smooth and luxurious experience. 
This checklist can help you plan everything from wardrobe choices to where you will be stopping along the way. Finally, it is important to know how much to tip your driver and what things to take into account if you get lost on your trip.
Thank you for reading!